The state v Friendly terror suspect: Google, Facebook, 2SM dragged in to Barilaro affair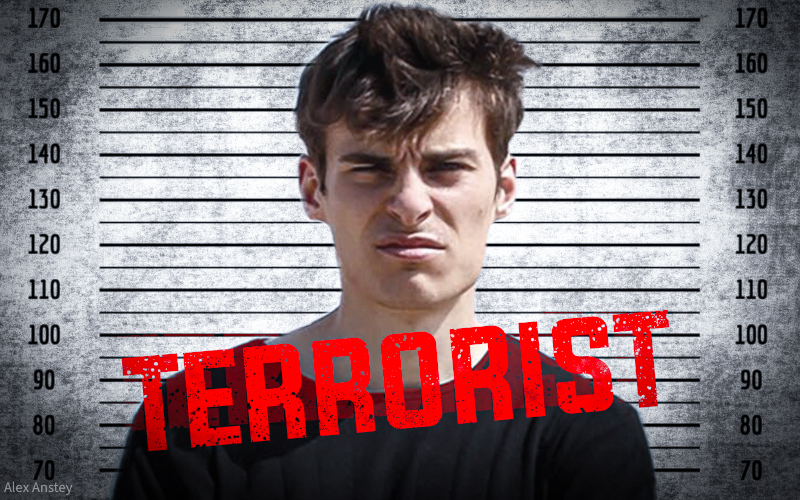 Dan Andrews is okay as Dictator Dan but not John Barilaro as Benito Mussolini, apparently. The attack by the NSW government on critic Friendly Jordies has escalated as Google and Facebook moved to remove parody images of Deputy Premier Barilaro. 2SM Radio host Marcus Paul also came under pressure. Callum Foote reports.
Late last night the Facebook Page, 'The Common Sense Brigade!' set up by the FriendlyJordies team to act as a community hub for anti-LNP meme creation was registered as a 'dangerous organisation' by Facebook and taken down.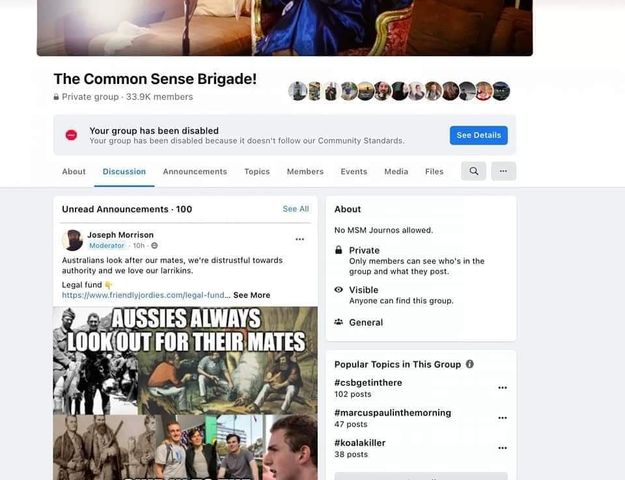 The Common Sense Brigade! Facebook page allegedly breached Facebooks Community Standards on dangerous individuals and organisations with dangerous organisations defined as those that engage in:
Terrorist activity
Organized hate or violence
Mass or serial murder
Human trafficking
Criminal or harmful behaviour
The taking down of the page comes a day after it was revealed that FriendlyJordies producer Kristo Langker was arrested by the NSW Police's Counter Terrorism Fixated Person's Unit on June 4. Langker, a journalist with a press pass to the NSW Parliament, has been charged with stalking Deputy Premier John Barilaro outside the NSW Parliament hours before his arrest.
The video detailing the arrest, released on the FriendlyJordies YouTube channel, was briefly delisted by Google, which meant it was not searchable on YouTube or Google, nor was it visible in the channel's subscriber feeds.
A Facebook spokesperson told Michael West Media that "this Group was removed from Facebook as the admins repeatedly approved posts that violate our Community Standards".
Apparently, the action that resulted in the ban was that admininstrator of the Facebook page had approved an image of John Barilaro's face Photoshopped on images of Mussolini as well as an image of Barilaro Photoshopped to be standing next to Hitler and Mussolini.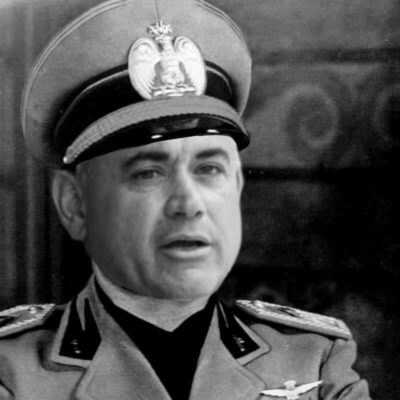 Admins of the page remain steadfast that the posts were obvious satire and not hate speech.
Joseph Morrison, a moderator of the page, likens the image to depictions of Dan Andrews as communist leaders including Kim Jong Un, a point readily made on Sky News and in Murdoch papers. Moreover, Facebook's own Community Standards require images to be praising or supporting the hate group, in this case, Nazis and Italian Fascists, which the moderators of the page strongly deny.
The same image of Barilaro as Mussolini was posted to Marcus Paul's Facebook page. Paul's page also ran afoul of the hate speech clause in Facebooks Community Standards. 2SM also received a legal notice from Barilaro's lawyers demanding the image be taken down and all mention of Barilaro be stripped from the page.
Marcus Paul acquiesced in a statement that read':
"Due to legal reasons our content on the Deputy Premier of NSW has had to be removed. Consequently, we will not be commenting further on this platform or on-air about the matters now before the Courts."
Helen Dalton, Shooters MP for Murray, called for the arrest of Kristo Langker to be referred to the Law Enforcement Conduct Commission, saying that the implications of the arrest "for free speech and civil liberties are extremely disturbing".
NSW Labor MP Sonia Hornery also spoke out against the arrest, writing that "The use of the State's Counter-Terrorism units to arrest [FriendlyJordies] producer, is unprecedented and outrageous".
Other state MPs have spoken out, including Greens MP David Shoebridge and Independent MP Justin Field.
---
Author

Callum Foote

Callum Foote a journalist and Revolving Doors editor for Michael West Media. Callum has studied the impact of undue corporate influence over Australian policy decisions and the impact this has on popular interests. https://www.facebook.com/CallumFooteJourno https://twitter.com/CallumDRFoote

Callum Foote a journalist and Revolving Doors editor for Michael West Media. Callum has studied the impact of undue corporate influence over Australian policy decisions and the impact this has on popular interests. https://www.facebook.com/CallumFooteJourno https://twitter.com/CallumDRFoote