Shine Energy: behind the push for a new coal-fired power station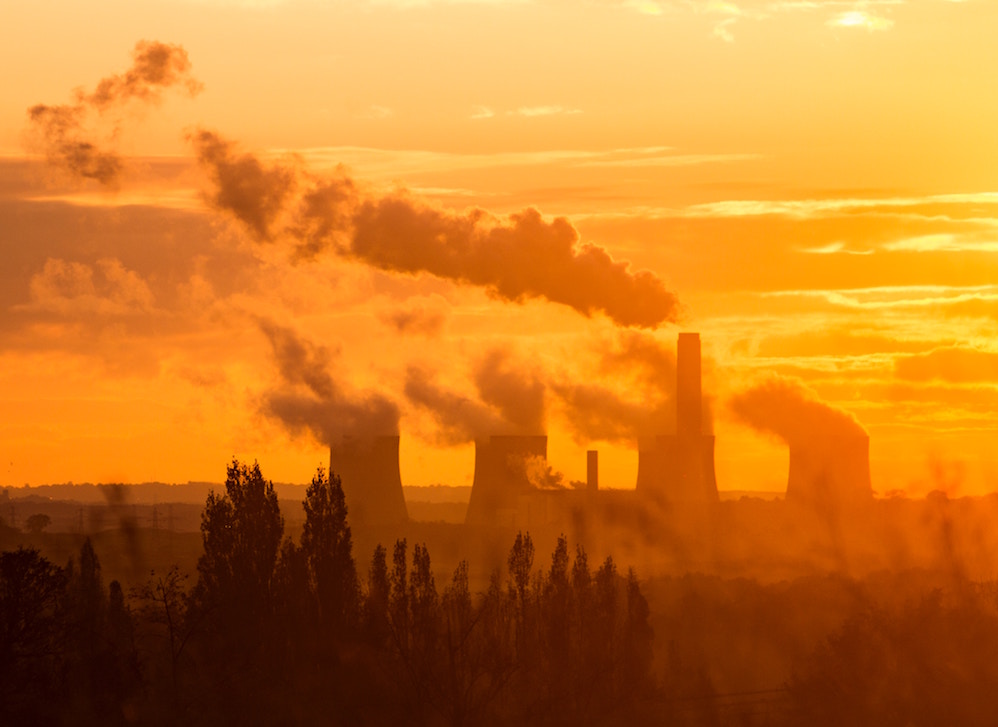 "This ticks so many boxes," an adamant George Christensen told Seven News. "Local jobs, indigenous self-empowerment, indigenous training, local jobs".
For an elated Herald Sun commentator, Andrew Bolt, it ticked the most important box of all, irritating "the greenies". "I love the challenge to the welfare culture people and the green lobby", said Andrew, gleefully glossing over the fact that a new coal-fired power station would entail gargantuan taxpayer subsidies.
"It would bring in low emissions power. This would be a game changer, wouldn't it Minister," Sky News host Peta Credlin said to Resources Minister Matt Canavan before her trip to India to conduct public relations for Adani.
"Well look this makes a lotta sense … a broader service for the people of Australia," Matt told Peta.
It doesn't stack up
Yet the theatrics of this corporate welfare brigade over a proposal by Shine Energy to build a new coal-fired power plant at Collinsville in Northern Queensland ignores two important facts; new coal-fired power plants don't stack up either environmentally or economically.
To borrow from the patois of Matt Canavan, this doesn't make a lotta sense. The last coal-fired power station built in Australia was in 2003. There's good reason for that; they don't stack up financially. Otherwise, there would be financiers swarming about trying to make money from them.
New solar and wind generation are now significantly cheaper to build than new coal. Hence the global surge in renewable generation.
Adani's bankers fled the scene four years ago and Adani has been soliciting the Government for subsidies and guarantees ever since; free water, relief from royalties, a billion dollar taxpayer subsidy for its putative rail line.
And Adani doesn't even propose to build a power plant, just dig the stuff up and ship it to India; a far simpler proposition.
No amount of logic however can deter the LNP in Queensland who are hell-bent on getting the rest of Australia's taxpayers to fund coal mines and coal-fired power stations.
A $10 million grant is on offer therefore for a bankable feasibility study and Shine Energy wants it.
The Shine pitch
Let's look at the pitch. Shine proposes to build a $2 billion dollar, 1,000MW ultra-supercritical coal power station in
Collinsville.
"Clean coal" is key to the marketing, although there is no such thing as clean coal, only "less dirty coal".
"Jobs and growth" is another plank. Some 2,000 jobs are forecast to be created. The third aspect is that Shine is "an indigenous company". It proposes to reinvigorate the Collinsville economy and deliver jobs for the traditional owners.
The pro-coal lobby, in their endeavours to secure taxpayer support, are playing the indigenous card enthusiastically. It represents a wedge to the Left and those who would support renewable jobs creation.
Shine has two directors, Ashley Dodd and Kelli Cohen. Cohen is also company secretary. The company does not lodge financial statements with the corporate regulator.
Last February, there was an restructure of the ownership of Shine. It is now a wholly-owned subsidiary of Black Cockatoo Holdings Pty Ltd.
Black Cockatoo Holdings Pty Ltd has 1,000 ordinary shares held by:
• Pink Cockatoo Pty Ltd (480 shares), owned by Ashely Dodd
• Kelli and Nissan Cohen (280 shares)
• Kenneth Stewart Peters (AKA Kenny Dodd) (120 shares)
• Supreme Tour Pty Ltd (120 shares).
It is registered to the home address of Les Gordon Muckan. Kenny Dodd and Muckan are listed as Manager of Community Engagement on the company website.
Kelli Cohen is Director of Marketing and Communications and Ashley Dodd is Shine's chief executive. Dodd has been a director of Shine Energy since it was registered in September 2016.
The Joh Bjelke-Petersen connection
When the company was registered there were three other directors: Brett Duke Stevens, Laurence Philip Shaw and Luke Edmund Shaw. Luke Shaw was a member of the jury for Joh Bjelke-Petersen's 1991 perjury trial and, with another juror, is credited with saving Joh from a guilty verdict.
These three were also shareholders. Brett Stevens and Laurence Shaw are both directors of Auminto Pty Ltd, a company which provides engineering services to the legal profession.
Stevens and the two Shaws ceased to be directors or shareholders of the company in 2017. Kenneth Peters and Les Muckan were appointed directors of Shine in December 2016 with Kelli Cohen joining them in March 2017 and, for a time, all three also held shares in the company directly.
The current share structure, with their holdings occurring via the holding company Black Cockatoo Holdings, was put in place in February 2018. At this time Peters and Muckan ceased to be directors of Shine Energy.
Early last year, Shine Energy unsuccessfully tendered for a $3 million contract to supply small-scale solar installations at 22 locations owned by Mackay Regional Council. That was in partnership with Gem Energy Australia Pty Ltd.
The Katter Connection
In the 2012 Queensland state election, Ashley Dodd ran as a candidate for the Katter Australia Party (KAP) in the seat of
Inala. He pulled 11.5 per cent of the primary vote and subsequently formed part of Bob Katter's alternative "Shadow Cabinet".
Dodd also ran for KAP in the seat of Dawson in the 2016 federal election attracting 6.5 per cent of the primary
vote. During the campaign the Daily Mercury reported that Dodd was "100 per cent committed to
developing and implementing the Dawson Community Co-operative Corporation (DCCC)" if elected
with its first priority being to establish an electricity co-operative.
Les Muckan, formerly a Fraser Coast councillor for the LNP, unsuccessfully ran for the senate for KAP at the 2013 federal election.
Shine CEO Ashley Dodd is also the CEO of Gurijala Services, an indigenous workforce management and labour
hire company. The company's Labour Hire License lists him as company director and Kelli Cohen as
company secretary. The company operates from the Brisbane Technology Park.
Gurijala was active throughout 2018, advertising jobs, organising networking events and
attending trade fairs. Ashley Dodd was present at most of these events.
Postscript: a better suggestion
What all this shows is that Shine Energy lacks the expertise to build and operate a power station. Why aren't EnergyAustralia, AGL, Ausgrid, CKI, Origin Energy or Energex making proposals to build new coal-fired power plants? They don't stack up. The banks won't finance them. They will become obsolete.
The aim of bringing jobs to Collinsville is to be applauded. Likewise Ashley Dodd's ambition to foster economic growth for the Birri Nation. Most taxpayers though would no doubt prefer their taxes were deployed in an investment which made economic and environmental sense such as renewable energy.
If the government is determined to subsidise industry, it makes sense that money should be directed to industries of the future rather than stranded assets. It is disgraceful that the pro-coal lobby is exploiting indigenous disadvantage to prosecute its culture wars against its political adversaries.
It is equally disgraceful that, on Adani's behalf, they are claiming it is some kind of Good Samaritan act to export coal to India – to help the poor children and so forth – when people are dropping dead because of air pollution.
The Fix Is In: Adani hooks India's poor and Australia's taxpayers
Public support is vital so this website can continue to fund investigations and publish stories which speak truth to power. Please subscribe for the free newsletter, share stories on social media and, if you can afford it, tip in $5 a month.
---
Author

Michael West

Michael West established michaelwest.com.au to focus on journalism of high public interest, particularly the rising power of corporations over democracy. Formerly a journalist and editor at Fairfax newspapers and a columnist at News Corp, West was appointed Adjunct Associate Professor at the University of Sydney's School of Social and Political Sciences. You can follow Michael on Twitter @MichaelWestBiz.

Michael West established michaelwest.com.au to focus on journalism of high public interest, particularly the rising power of corporations over democracy. Formerly a journalist and editor at Fairfax newspapers and a columnist at News Corp, West was appointed Adjunct Associate Professor at the University of Sydney's School of Social and Political Sciences. You can follow Michael on Twitter @MichaelWestBiz.