'Sham inquiry': calls grow for proper investigation into scandal-ridden NSW workers' insurance scheme icare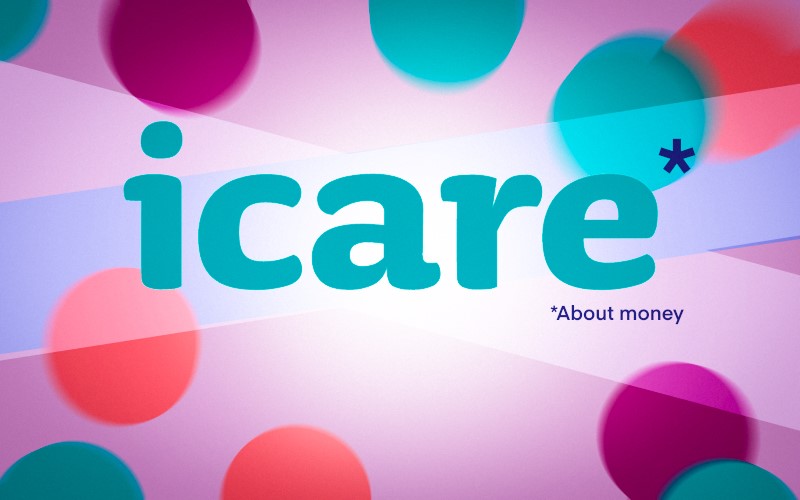 The publicly owned workers' compensation scheme paid for a right-wing US political operative to work in Treasurer Dominic Perrottet's office. Instead of ordering a judicial inquiry into the scandal, Premier Gladys Berejiklian continues to stand by her man, writes Wendy Bacon.
​The scandal engulfing the NSW's multi-billion-dollar workers' compensation scheme, icare, is growing every day. The behaviour of icare, a government agency, is more akin to a big-end-of-town insurer, with stories emerging of as many as 52,000 injured workers underpaid and alleged mismanagement.
A joint investigation by The Age, The Sydney Morning Herald and ABC's Four Corners has uncovered extraordinary conflicts of interest and revealed that icare's then CEO John Nagle failed to properly declare that his wife, who was at one point employed by icare, had been given a contract with icare without going to tender.
Despite this, NSW Treasurer and Finance Minister Dominic Perrottet jumped quickly to support Nagle: "The icare team and the executive icare team do a superb job," he said.
Two days after the expose, Nagle resigned. By the end of the week, Perrottet's chief of staff Nigel Freitas had also resigned after it was revealed that icare was paying the salaries of two members of Perrottet's staff: senior policy advisor and US national Edward Yap, who has been on icare's payroll since August 2017, and an unnamed administrative assistant.
icare paid salaries of Treasurer's staff
So Perrottet was defending icare while he secretly had two staff members whose salaries were being paid by icare. He has tried to pass off the arrangements as an administrative error.
It has also been reported that such secondments are not unusual, but in response Greens MP David Shoebridge tweeted a section of the State Insurance and Care Governance Act 2015 Section 14. He explained this meant that the provisions for secondments do not apply to icare. As a lawyer and the minister responsible for the legislation, Perrottet would be expected to be on top of the legislation.
Furthermore, as noted by Shoebridge, "Every single cent that went to pay for the Treasurer's two icare staff was money that was diverted from helping injured workers. This was more than a conflict of interest; this was the Treasurer taking money from injured workers to pay for political staffers. We have heard case after case of injured workers who have been thrown off the scheme, struggling in poverty, and now we hear that hundreds of thousands of dollars are being bled from the scheme to pay for the Treasurer's staff."
Perrottet set up icare in 2015 when he was finance minister. When then premier Mike Baird resigned in January 2017, Perrottet was promoted to Treasurer but retained responsibility for icare. It was a rapid promotion for the 35-year-old Catholic right-winger who only entered the NSW Parliament in 2011.
Minister aware of concerns
As Four Corners and the SMH revealed, concerns about icare have been widespread for at least three years, including among employers and the insurance industry. Perrottet was well aware of these misgivings because he was responsible for the transition from the old Workcover scheme to icare.
In December 2018, the NSW Business Chamber called on Perrottet to initiate an urgent review of the system. Its CEO Stephen Cartwright complained to Insurance News: "We're hearing from employers across the state about poor claims management practices, causing lengthy delays in workers receiving necessary medical and rehabilitation services …. Premiums are calculated on the time it takes to return an injured employee to the workplace, so these delays are unfairly inflating insurance costs."
Who is Edward Yap?
An alumni profile published by Mr Yap's US high school newsletter stated, "Ed advises the Treasurer on areas including education, trade and investment, energy, the environment, natural resources, state-owned corporations, and insurance."
This sounds like a very wide brief, and an apparent conflict of interest given that Yap's salary was being paid by the state-owned insurance corporation icare.
Furthermore, Yap also represented Perrottet at least once on an icare matter. NSW Business Chamber records show that on May 2017, senior policy advisor Edward Yap represented Perrottet at a meeting about workers compensation regarding "the need for all employers to be able to easily understand the formula that underpins the workers' compensation premium payable each year…"
Perrottet and Yap have quite a lot in common. They both attended Catholic schools and became right-wing Catholic warriors in their student days. Their version of Catholicism involves strong support for neoliberal economic and environmental policies and social conservatism.
From student activist to campaigner
Yap studied political science at the conservative Catholic University of Notre Dame at South Bend, a city of 100,000 in Indiana. His first serious involvement in campaigning was for the 2008 Republican presidential ticket of John McCain and Sarah Palin.
The Indiana paper the South Bend Tribune reported in June 2008 that Yap and other student Republicans were campaigning to get Democrat Representative Joe Donnelly to change his stance on domestic oil exploration and push for more off-shore drilling in the Arctic National Wildlife Reserve.
The group was also concerned that Donnelly was not supporting an extension of the Protect America Act which, according to an American Civil Liberties Union fact sheet, allows for "massive, untargeted collection of international communications without court order or meaningful oversight by either Congress or the courts".
The vehement anti-abortionist Yap and fellow conservative students also campaigned against pro-choice President Barack Obama's visit May 2009 visit to speak at the university's graduation ceremony.
After Yap graduated in 2010, he worked on the campaign of Iraq war veteran and lawyer Brian Rooney. Rooney was endorsed by the anti-abortion Catholic Families for America and stood on a platform of smaller, less intrusive government.
Yap later moved on to work for the Republican Tea Party politician Nan Hayworth before ending up as communications director for the Republican right-wing lawyer Keith Rothfus. He had been endorsed by Freedom Works, a conservative libertarian organisation linked to right-wing billionaires the Koch Brothers. While Yap was working for him, Rothfus campaigned against Obamacare.
In January 2014, Yap made another move, this time to CRC Public Relations, which bills itself as "as the 'blue-collar' communications arm for the conservative movement". CRC is a communications company. It is not a policy company. But after Yap had only been in this job for 14 months and despite having no qualifications in finance, Perrottet hired him as a senior policy advisor.
Shared zeal for far-right politics
What Perrottet, Yap and all Yap's previous employers share is their zeal for implementing a far-right political agenda. When Trump was elected, Perrottet hailed his win as a defeat of the left-wing establishment.
In a widely read social media post, Perrottet said, "If you stand for free speech, you are not a bigot. If you question man-made climate change, you are not a sceptic. If you support stronger borders, you are not a racist. If you want a plebiscite on same-sex marriage, you are not a homophobe. If you love your country, you are not an extremist."
With Perrottet's chief of staff Nigel Freitas taking the fall for the scandal, Perrottet has tried to move on, saying that he personally had done nothing wrong and that he had said sorry.
He and the Minister for Customer Service Victor Dominello have appointed retired Supreme Court Judge Robert McDougall to lead a "root and branch" review into icare. That is certainly needed. But the terms of reference do not include an examination of the relationship between icare and the Treasurer or Treasury.
Perrottet has also appointed his direct report, Treasury secretary Michael Pratt, to look at his office staffing arrangements "going back a number of years". Pratt's findings are to be made public. As the Sydney Morning Herald reported, NSW Treasury had previously dropped a review of icare after receiving complaints from icare itself. Moreover, Pratt, a banker before he joined the NSW government, was a deputy chair of icare's board in 2015.
'Sham inquiry, sham arrangement'
It's hard to think of a less suitable choice to review the arrangements that led to Yap working in Perrottet's office on the icare payroll. Labor's Upper House MP Dan Mookey and spokesperson for finance called the Pratt review "a sham inquiry, into a sham arrangement". "The person who is now investigating the Treasurer's office himself is entitled to be asked questions," he said.
icare insures more than 310,000 NSW businesses and 193 government agencies, covering about 90% of public and private sector workers in the state. Its resources have been used to pay for a right-wing political operative from the US to work in the Treasurer's office.
NSW Premier Gladys Berejiklian should have ordered a judicial inquiry and demanded Perrottet stand aside. Instead, she has stood by him.
Read the full story: What did Edward Yap have to offer and why is icare paying for it?
---
Author

Wendy Bacon

Wendy Bacon is an investigative journalist who was the Professor of Journalism at UTS. She worked for Fairfax, Channel Nine and SBS and has published in The Guardian, New Matilda, City Hub and Overland. She has a long history in promoting independent and alternative journalism and blogs at wendybacon.com.

Wendy Bacon is an investigative journalist who was the Professor of Journalism at UTS. She worked for Fairfax, Channel Nine and SBS and has published in The Guardian, New Matilda, City Hub and Overland. She has a long history in promoting independent and alternative journalism and blogs at wendybacon.com.