#ReefGate: extinct disclosures and the Karl Metric
"The @GBRFoundation deserves and will use every cent in its arsenal to save the reef," declared Today Show host Karl Stefanovic on the weekend, hardly suspecting the Twitter onslaught which was to follow.
It transpired the Nine Network celebrity had led with his chin when Labor senator Kristina Kenneally pointed out Karl had a conflict of interest. The Foundation had sponsored The Today Show's trip to the Whitsundays last year to broadcast from Hamilton Island.
A month earlier, Karl had interviewed a partner of Foundation sponsor Deloitte on air, as the Today Show announced it was about to embark on its "We Love Australia" trip to celebrate the show's 35th anniversary.
A run-through the financial statements of the Great Barrier Reef Foundation, a small charity funded by large corporations, shows "Engagement and communications expense", the PR budget in other words, more than doubled last year to almost one million dollars, the year in which Karl, Lisa, Richard, Tim and Sylvia from Nine Network had their trip to the Reef.
For 2017, the science expense is $6 million while "engagement and communications" expense is almost $1 million. If these expenses, let's call them the Karl Metric, continue to hold at present levels now the Foundation has $444 million in taxpayer funds at its disposal, the $1 in every $7 of spending would mean $66 million of taxpayer money being splashed on PR and junkets.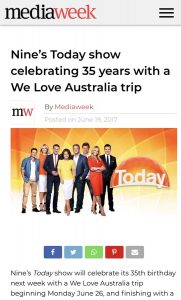 This PR-to-Science projection draws a long bow perhaps, but what we can establish from the financial statements of the GBRF is that, over the past four years, disclosure and transparency have fallen, while the costs of admin, PR, and staff pay have risen significantly.
The Karl Factor is worthy of consideration because, by funding this tiny corporate foundation so richly, Prime Minister Malcolm Turnbull has effectively privatised a portion of government. He has imposed a new, superfluous layer of costs and management on the delivery of scientific funding. Scrutiny of the accounts of GBRF is therefore vital.
One thing which has hitherto been lost in the furore over #ReefGate is that the GBRF has long been subsidised by taxpayers. It is difficult to establish from its accounts whether certain "grants" are from government or industry but it appears the lion's share of the Foundation's funding has come from government.
This means that every taxpayer in Australia contributed in a small way to Karl's trip to the Whitsundays.
A cynic might contend that, besides sponsoring Karl's suite at the island resort, this amounts to taxpayers subsidising the public relations initiatives of GBRF's corporate sponsors. A cynic might also claim Malcolm Turnbull is effectively borrowing money to give to the GBRF, money which will earn $10 million in interest a year on term deposit for an entity controlled by a group of multinational corporations.
Bear in mind that government debt has doubled under the present government and the cost of issuing $444 million in ten-year bonds is also roughly $10 million.
Sneaky Reef hand-out a half-a-billion-dollar symptom of broken government

To the GBRF accounts then.
We looked at the annual reports for the past four years and found:
Key management pay shot up four times in four years
Transparency and disclosure fell
A number of irregularities
As corporate and government income rose, efficiency in administering funds fell.
First to remuneration. Pay for key management personnel has risen by a factor of four in four years, from $223,000 to $884,000. This would appear not to cover the six employees but managing director Anna Marsden, who took up the role in 2016 after running Queensland Ballet. Total employee expenses are $1.4 million in 2017 and, of this, $884,000 is for key managers. Directors do not get paid, although the Foundation does appear to cover some of their costs.
Transparency. Disclosure has declined over the four years, which is not a good look for an operation showered in taxpayer funds with, as yet, no plan as to how to spend the money. There is a lot more information in the earlier accounts, pictures of the Foundation's projects and so forth, and more information on efficiency ratios.
As the revenues rise over the years, the transparency declines along with the efficiency.
In the 2014 accounts, there are two metrics which the GBRF routinely monitors: 1. Proportion of Project Expenditure and, 2. Cost of Fundraising and Administration Ratio.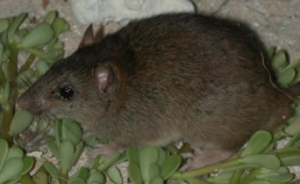 By 2017, the first metric had disappeared like the Bramble Cay melomys, the only mammal species endemic to the Great Barrier Reef and the first to become extinct due to human-induced climate change.
The second metric remains but, due to human-induced reduced financial disclosure,  there is no explanation as to how it is calculated in 2017.
In the 2016 accounts, the Directors Report claims the Foundation is committed to limiting fundraising expenses and admin expenses to 15 per cent of total revenue.
The report shows this ratio has improved from 21.4 per cent in 2015 to 18.1 per cent in 2016. However, when you go back to the 2015 Directors' Report, you find the ratio reported as 12.1 per cent, not 21.4 per cent.
Which is it? It appears the major changes to cost base occurred in the 2015-2016 year, at the time the first metric became extinct and when "key management personnel" (KMP) costs doubled.
Also in the 2016 report is a disclosure of two new director positions. There is a mention of "transition costs" associated with this but as directors are also said to be volunteers it is hard to work out why KMP costs doubled. The transition costs appear to have stuck, like a Mantis Shrimp to the seabed, because KMP costs did not come down in the next year.
Also in 2016 and 2017, among the four committees disclosed were the Nominations Committee and the Philanthropy Committee which held no meetings during those years, even though there were two new positions established.
Strange accounting
GBRF's 2017 accounts show Research Investment Contracts worth $21 million in the Directors' Report but not in the balance sheet. The biggest asset is $3 million in cash.
Notwithstanding this inconsistency, it would seem they have spent $21 million on research projects. The 2014 accounts show Research Investment Contracts totalling $7.7 million followed by the inconsistent claim that the contracts are valued at $24.5 million.
Now the GBRF has $444 million of government money at its disposal, greater transparency will be needed. Research contracts will presumably be doled out by the International Scientific Advisory Panel which is headed by chair Dr Paul Greenfield. Greenfield was embroiled in a nepotism scandal in 2013 when, as Vice Chancellor of University of Queensland, his daughter was parachuted into medical school ahead of hundreds of more qualified students.
No doubt, in the present climate of high controversy over Malcolm Turnbull's Captain's Call, the Greenfield Factor, along with the Karl Factor will be matters for further debate.
More broadly, the scandal engulfing the GBRF can be seen more broadly against the backdrop of a government which increasing does the bidding of corporations. As further government functions are outsourced to consultants, costs are on the rise. There is no rise however in transparency and good governance.
Road-bump for government by consultants amid UK calls for Big Four bust-up


Public support is vital so this website can continue to fund investigations and publish stories which speak truth to power. Please subscribe for the free newsletter, share stories on social media and, if you can afford it, tip in $5 a month.

---
Author

Michael West

Michael West established michaelwest.com.au to focus on journalism of high public interest, particularly the rising power of corporations over democracy. Formerly a journalist and editor at Fairfax newspapers and a columnist at News Corp, West was appointed Adjunct Associate Professor at the University of Sydney's School of Social and Political Sciences. You can follow Michael on Twitter @MichaelWestBiz.

Michael West established michaelwest.com.au to focus on journalism of high public interest, particularly the rising power of corporations over democracy. Formerly a journalist and editor at Fairfax newspapers and a columnist at News Corp, West was appointed Adjunct Associate Professor at the University of Sydney's School of Social and Political Sciences. You can follow Michael on Twitter @MichaelWestBiz.