Pressure builds on Woodside to shed its climate stance; expect AGM fireworks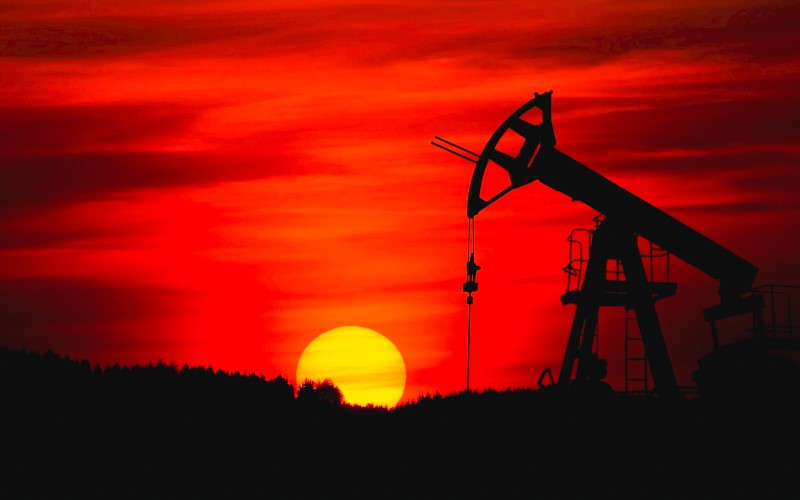 Climate groups have repeatedly criticised Woodside over its climate denial over many years. Under heavy pressure from shareholders, will the company finally shed its laggard ways at its AGM on Thursday, asks Elizabeth Minter.
Following the historic climate vote against Woodside Petroleum's board at last year's annual general meeting, Thursday's 2021 AGM is shaping up to be another test for the company.
At  Woodside's 2020 AGM, a resolution requesting the company take action on climate change received more than 50% support from shareholders, even though the company's directors opposed it. Some 50.16% of shareholders who voted wanted Woodside to adopt stricter greenhouse gas emissions targets, the highest ever support in corporate Australia for a shareholder resolution calling for direct and indirect emissions targets.
There are hopes that the resignation of Woodside's long-standing CEO Peter Coleman could be the catalyst for the company to start taking climate change seriously. As Conservation Council WA noted:
"Peter Coleman has made it an ideological obsession to block sensible action on climate change through his lobbying, political donations, corporate influence and public campaigning on the issue."
However, such hopes need to be tempered by the reality.
Motherhood statements on sustainability
Investor activism demanding companies take meaningful action on climate change is increasing. Advisory group CGI Glass Lewis also recently recommended that shareholders defy the board and support demands for improved disclosures about how Woodside's plans to continue operating are consistent with the global push to limit climate change.
This is a particularly thorny issue for Woodside, given that carbon pollution from its proposed Burrup Hub/Browse Basin liquid natural gas development will be Australia's most polluting fossil fuel project, producing some of the dirtiest gas in the world, according to a recent report, "Australia's most polluting fossil fuel mega project".
Carbon emissions from Burrup Hub will equal more than a quarter of Australia's entire national emissions. Despite this, Woodside has not committed to any significant abatement measures or carbon offsetting programs.
Woodside's motherhood statements around sustainability make interesting reading given the company's climate change intransigence.
"Building a more sustainable future: Guided by our commitment to sustainability, we're transforming the way we operate to ensure we make a positive difference," Woodside's website states proudly.
How do those claims stack up?
Australia's most polluting fossil fuel project
According to the report, the Burrup Hub project would generate 139 million tonnes of carbon pollution each year, which is equivalent to:
About four times the emissions of the proposed Adani Carmichael coal mine
35 of the nation's largest, dirtiest coal-fired power stations
the entire national emissions of New Zealand, Ireland, Norway and Bolivia
Furthermore, the carbon intensity of every tonne of LNG produced (nearly one tonne of CO2) is nearly double the Australian average.
The report notes the reasons for the high emissions:
Very high CO2 contained in the gas field, which Woodside plans to vent into the atmosphere
The energy required to extract the gas from the low-pressure field and pump it 900 kilometres to the onshore processing plant
Australia's oldest and least efficient LNG facility would be used to process the gas.
Woodside claims that the "[Greenhouse gas] performance of Karratha Gas Plant compares well against other LNG facilities". However, the report explains that this claim only stacks up by excluding points 1 and 2 (above) from the equation.
Moreover, more than 50 wells will be drilled to extract oil and gas from beneath the pristine Scott Reef off the Kimberley coast, and there are also concerns for the Murujuga Rock Art, the world's most extensive collection of Aboriginal rock art, which the government has nominated for World Heritage listing.
Murujuga contains an estimated one million examples of rock carvings dating back at least 50,000 years. The LNG facilities that are expected to process the gas are within the Murujuga area. During construction of the facilities on the Burrup Peninsula in the 1980s, 5000 petroglyphs were destroyed.
Not cleaning up after themselves
In another questionable position on sustainability, Woodside is proposing to leave on the seabed forever all its equipment from its Echo-Yodel gas field, including almost 400 tonnes of plastic. As Peter Milne in Boiling Cold notes, for the past eight years a 23 kilometre pipeline, a parallel 23 kilometre umbilical, two wellheads about eight metres high and other equipment have been left on the seabed about 140 kilometres from Dampier, in WA.
Woodside seems to be arguing that leaving all this equipment in place to provide a reef to support marine life is more beneficial than all the environmental damage caused by the plastic that will take centuries to break down. Milne notes that if the regulator accepted such an argument, it would become the default option for all oil and gas companies. What a terrible precedent to set.
Not having to decommission the equipment would also save Woodside up to $160 million in rehabilitation costs.
Marine scientist Dr Harriet Paterson explains that plastics in the ocean leached chemicals called plasticisers and formed small particles as the plastic deteriorates. She said the plasticisers were probably already leaching into the ocean and had the potential to reduce the reproductive output of fauna. Plastic and plasticisers are also thought to be endocrine disruptors and interfere with estrogen production.
As Boiling Cold also notes, Woodside's lack of maintenance on equipment used at its Enfield oil field off the North West Cape means it cannot dispose of an 83 metre-long structure onshore as planned and will instead sink it to be an artificial reef near the Ningaloo Marine Park in the next 12 months. The offshore regulator NOPSEMA will investigate whether Woodside broke the law when it did not properly maintain equipment.
And as Michael West Media pointed out recently, while most Australians were settling into holiday mode in December, Resources Minister Keith Pitt gifted another $130 million to Woodside to help the oil and gas giant clean up its own mess, caused when the company sold off its ageing oil platform the Northern Endeavour through a loophole. After a series of failed safety inspections, the facility was ordered to cease production.
The Pitts: Government gifts Woodside $130 million Christmas present
Weakening state EPA laws
In March 2019, WA's Environmental Protection Authority announced guidelines that would require any new project emitting more than 100,000 tonnes of carbon to offset those emissions. Just seven days later, following intense lobbying by Coleman and Woodside and other fossil fuel companies, WA Premier Mark McGowan announced the EPA would withdraw the proposed guidelines, thus allow pollution to continue rising.
Condoning military rule?
Is Woodside's "sustainable future" one that appears to condone human rights abuses and military rule? Following Myanmar's general election earlier this year, and the decisive victory of Aung San Suu Kyi and her NLD democracy party, Myanmar's military seized control on 1 February and declared a year-long state of emergency.
Mass protests have been taking place across the country, and on 27 March, in the deadliest day since the coup, more than 100 people were killed, according to the BBC. Numerous countries have condemned the military takeover and crackdown, with US Secretary of State Antony Blinken accusing the security forces of a "reign of terror". The election was widely seen as legitimate.
However, Woodside's Coleman vowed the company would press ahead with a major gas development in Myanmar. According to Coleman, Woodside could not judge if the army had legitimate grievances. "It's not up to us to judge the veracity of grievances they have around the previous election process," he said in comments first reported by Energy News Bulletin.
Human Rights Watch heavily criticised Woodside for its stance.
Bugging of Timor-Leste
The bugging by ASIS of the Timor-Leste government during negotiations surrounding access to the underwater oil and gas reserves between East Timor and Australia will forever remain a stain on Australia. Australia secured a 50-50 split of the Greater Sunrise fields, reportedly a boon for the joint venture of multinationals, led by Woodside. Former foreign minister Alexander Downer went on to work for Woodside as a consultant after leaving office.
JobSlayer: gas giants grab $300m subsidy then axe 3000 workers
---
Author

Elizabeth Minter

A 30-year veteran of the mainstream media, Liz was the editor of Michael West Media until June 2021. Liz began her career in journalism in 1990 and worked at The Age newspaper for two 10-year stints. She also worked at The Guardian newspaper in London for more than seven years. A former professional tennis player who represented Australia in the 1984 Los Angeles Olympics, Liz has a Bachelor of Arts and a Bachelor of Letters (Hons).

A 30-year veteran of the mainstream media, Liz was the editor of Michael West Media until June 2021. Liz began her career in journalism in 1990 and worked at The Age newspaper for two 10-year stints. She also worked at The Guardian newspaper in London for more than seven years. A former professional tennis player who represented Australia in the 1984 Los Angeles Olympics, Liz has a Bachelor of Arts and a Bachelor of Letters (Hons).