Paul Barratt: Australia should not participate in conflict with Iran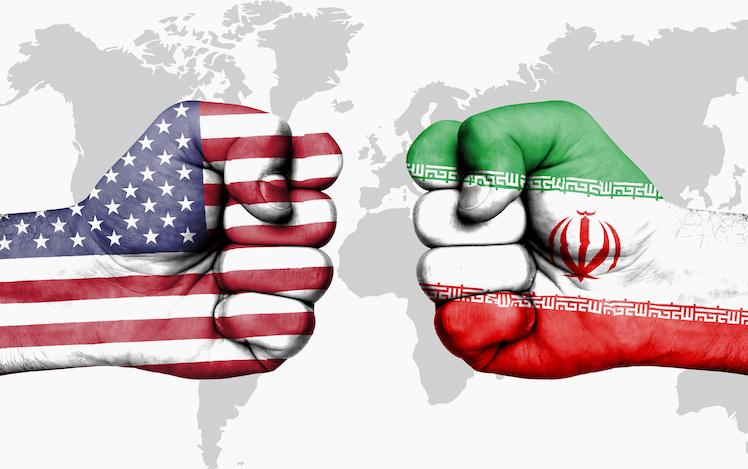 Australia should not participate in any military action against Iran. The current tensions have been created by the Trump Administration, and the ANZUS Alliance creates no obligation for us to assist. The President of Australians for War Powers Reform and former Secretary, Department of Defence, Paul Barratt AO, reports.
PRESIDENT TRUMP may think that a war against Iran "would not last very long", but any significant military action really would set the Middle East ablaze. Iran's antagonists would be taking on a country the size of Queensland, one with a population of 80 million. Iran itself has substantial capacity to resist and retaliate, Iranian proxies elsewhere in the Middle East could be expected to retaliate, and there could be heightened tensions between the Shi'a minorities and the governments in the Sunni world.
Australia has no quarrel with the government of Iran, which since 2015 has fully observed the terms of the Joint Comprehensive Plan of Action (JCPOA), as verified by the International Atomic Energy Agency under what the agency describes as the most robust verification system in existence anywhere in the world, and has not proceeded towards development of nuclear weapons. This assessment is shared by the US Intelligence Community. On 29 January, in their annual report to Congress on global threats, the US intelligence chiefs told Congress the Iran nuclear deal was working.
Have just written to the PM on behalf of @WarPowersReform to say that any military action against Iran would be illegal without UNSC Resolution, and to urge that the matter be fully debated in Parliament before any decision is taken.

— Paul Barratt (@phbarratt) June 27, 2019
Iran and Australia have a significant two-way trading relationship, worth $A584 million in the last financial year.
A year ago, United States President Donald Trump unilaterally withdrew the United States from the JCPOA, imposed economic sanctions, and threatened other countries which trade with Iran. In April 2019 he designated Iran's Islamic Revolutionary Guard Corps a foreign terrorist organisation.
In May, he sent a carrier strike group and a bomber task force to the Middle East, and anticipated deploying 120,000 or more US troops. In June two attacks on tankers in the Gulf were blamed on Iran, without robust evidence, a rocket was fired into Baghdad's Green Zone, and confrontation occurred with US proxy fighters in the Persian Gulf. Reports that Iran was responsible for these hostile acts have been widely questioned (see here for example).  A US drone was shot down by Iran, and the question of whether or not this was in international airspace is contested by the two sides. President Trump came close to ordering an attack on Iran.
The aim of further recent US sanctions is to draw Iran into armed conflict, according to an unnamed American official (quoted by Helen Cooper and Edward Wong, Skeptical US Allies resist Trump's New Claim of Threats from Iran, New York Times, 14 May 2019).
False narratives were used in the past to justify military action in Vietnam and the invasion of Iraq, both of which included Australian forces. Australia should not repeat the experience of those disastrous, illegal wars.
In the absence of a credible threat to Australia and without an authorising Resolution of the UN Security Council, any Australian involvement in attacks on Iran would be an act of aggression and therefore illegal.
On Thursday 28 June, I wrote to Prime Minister Morrison on behalf of Australians for War Powers Reform conveying the substance of the above, and urged him to advise President Trump that our alliance does not oblige Australia to join a war against Iran, and to halt any preparations for it. I suggested that he use the opportunity of the G20 summit to discuss the Iranian situation with other leaders, and prepare a joint statement advising President Trump that they are not willing to join a coalition.
I further appealed to him for a debate in our Parliament on the growing tensions between the US and Iran, and steps which Australia could take to reduce them. Such a debate and a vote by all our elected representatives, and authorisation by the Governor-General, as the only person with the Constitutional power to authorise the deployment of the ADF into international armed conflict, must be absolute prerequisites before any military action is undertaken.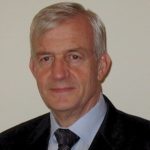 Paul Barratt AO is President of Australians for War Powers Reform. He is a former Secretary, Department of Defence, and a former Deputy Secretary, Department of Foreign Affairs and Trade. He is an Adjunct Professor in the School of the Humanities at the University of New England.
You can follow Paul on Twitter @phbarratt.
This article was originally published on Pearls and Irritations and is republished with permission.
Public support is vital so this website can continue to fund investigations and publish stories which speak truth to power. Please subscribe for the free newsletter, share stories on social media and, if you can afford it, tip in $5 a month.
---