No Pasaran: record credit card rates despite abundance of cheap credit for banks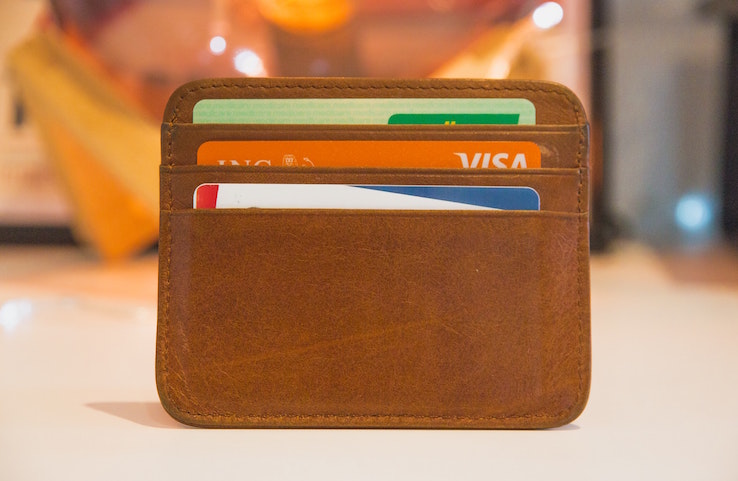 Credit card rates are now up to 80 times higher than the Reserve Bank of Australia's cash rate. Despite the coronavirus chaos and the banks swimming in an abundance of cheap credit, their credit card remain at all-time highs. Callum Foote reports.
Despite historically low interest rates, the big four banks continue to gouge Australians on credit cards – and by refusing to pass on Reserve Bank rate cuts in full to mortgage holders. Last week the cash rate was dropped a further 25 basis points to 0.25, a record, and banks have been set up with a range of borrowing and liquidity facilities which deliver them cheap and easy money.
Given this taxpayer-backed largesse, you might be forgiven for thinking the banks would drop their rates a corresponding 25 basis points on all financial products but this is not so. Credit card rates are still at an all-time high, with trajectories showing them rising higher; this at a time when families are temporarily or permanently out of work and may need their credit cards to cover living expenses.
Most recent figures from the RBA show standard credit card lending rates are at 19.94, which is .02 higher than the previous record set in August 2008. Low rate credit cards are also historically high, at 13.03, but have not reached record levels.
Australian bank's credit card rates have historically been unresponsive to falling cash rates and now dwarf official rates. According to Choice, as of 2017, Australians had lost around $3.49 billion since 2011 thanks to this gap between the banks' funding and their provision of credit to customers, a gap which has continued to grow. 
Only one of the big four banks, ANZ, elected to drop its variable home loan rates in response to the RBA's recent decision; but only by 15 basis points, keeping 10 for themselves. This is still better than the other three however which all elected to pocket the 25 point reduction across all variable home loan rates.
Both CBA and Westpac have instead lowered interest rates for one, two and three-year fixed home loan rates to 2.29% p.a. Pocketing a handy 2.04% due to their RBA guaranteed 0.25 one to three-year lending rates. NAB decided to be a little less generous, dropping similar rates to 2.79%, pocketing 2.54% on these RBA guaranteed rates.
One side of the story
The Big Four banks have received praise from a range of sources for being outstanding corporate citizens in these trying times. The Australian hosts both a piece thanking CBA for deferring home loans and Janet Albrechtsen's swan song to 'our evil' banks adherence to the rule of profit.
The AFR has also been typically supportive on the banks (See NAB, Westpac and ANZ) congratulating each on their responsible crisis measures, particularly the cheap loans provided to small and medium businesses. Indeed, it is fair to commend the banks for their response to this crisis but the media has portrayed it as a one-side story, failing to note the massive liquidity leg-up from QE (quantitative easing, or creating new money), the escalation in "repo" arrangements or the RBA bail-out fund, the Committed Liquidity Facility.
According to the Productivity Commission, Australia's big banks make the highest profit margins from their customers in the world, higher than any other major group of financial institutions globally. This is due to the uncompetitive nature of our banking system. Reform to competition laws In recent years has been stymied; first by the Government failing to address the Productivity Commission's 2018 analysis of the sector and secondly by it not allowing the ACCC to engage in a similar investigation.​
In light of the rapid escalation in unemployment and record level of household leverage (that is, the amount of debt households are carrying compared with their disposable income) the banks could be considered to be profiteering from coronavirus.
Response from Anna Bligh, chief executive of Australian Banking Association 
Australian banks are fiercely competitive when it comes to credit card business, offering a wide range of products which suit different needs and budgets.
Customers have a very wide range of options when it comes to credit cards, with over 200 on the market, some with interest rates as low as 10% and no annual fee.
Different credit cards can suit different customers, with some desiring frequent flyer rewards, insurance on purchases, bonus schemes or simply the lowest interest rate on offer therefore Australians should shop around to find the card that's right for them.  For customers affected by COVID19 banks are offering payment deferrals on credit cards.
---
Author

Callum Foote

Callum Foote a journalist and Revolving Doors editor for Michael West Media. Callum has studied the impact of undue corporate influence over Australian policy decisions and the impact this has on popular interests. https://www.facebook.com/CallumFooteJourno https://twitter.com/CallumDRFoote

Callum Foote a journalist and Revolving Doors editor for Michael West Media. Callum has studied the impact of undue corporate influence over Australian policy decisions and the impact this has on popular interests. https://www.facebook.com/CallumFooteJourno https://twitter.com/CallumDRFoote