Gas companies weigh a heavy influence over Australia's political leadership. As the horror show over high gas prices unfolds, Big Gas Con whistleblower and analyst, Simone Marsh, reports on National Party donations, the gas lobby, the "revolving doors" between industry and politics, and Deputy Prime Minister Barnaby Joyce and his land parcel at Narrabri where Santos is planning to drill. This is the first of a two-part series.
THE COALITION'S complicity over gas exports was on display last week as the Prime Minister twirled the control trigger on his finger, then turned to point at us. Turnbull's government threatens to triangulate the people by withholding GST from States that ban unconventional gas exploitation.
Ongoing harm to Australia's economy by the east coast gas oligopoly is unsustainable. The insatiable three-horned corporate beast, effectively a cartel, is intolerable of limits. Turnbull accepted from Shell, Origin Energy and Santos  a "guarantee that if the gas is needed, it will be provided". But at what gas price, he did not say.
The "very opaque industry" fails to keep commitments; just peak into an EIS or two. Their pre-approval statements form the legal basis of their disturbances on our shore. No justification or approval was given for the escalation in the price we pay for our gas. Unlike other aspects of LNG development, the price baseline is clear.
Turnbull knows this. He is buying the Coalition and the oligopoly time, with our money, money we don't have, a ploy which is hardly in the national interest.
Talking transparency via the ACCC, Turnbull says "sunlight will ensure more gas at better prices". Though promise of this overdue essential regulatory element comes without guarantees that energy bills will return to pre-approval baselines.
The sun's light is yet to shine on the 'business arrangement' between the Liberals and Nationals, and their foreign gas donors. There is action in this space.
Left for dead by The National Party, rural people in gas target zones face escalating threats and ongoing trauma. Landholders are working together to protect themselves, and ultimately the country. Analogous to an autoimmune disease triggered by a virus, healthy rural people are under attack from CSG-infected political parties.
The unconventional gas experiment is playing out as a constitutional and human rights matter. Trust has evaporated and anger is rising. Australians are calling for accountability and a federal ICAC, for checks and balances.
In 2016 the United Nations Special Rapporteur on Human Rights Defenders, Michel Forst, was "astonished to observe mounting evidence of a range of cumulative measures that have concurrently levied enormous pressure on Australian civil society". The Governor-General is yet to step in and exercise reserve powers. Water is also a basic human right. In July 2010, When the UN General Assembly declared "the right to safe and clean drinking water and sanitation as a human right …", Australia abstained.  As MW's Sandi Keane reported at the time:
"the Environmental Defenders Office (EDO) then proposed a Human Rights Act under which the right to water could be used as a cause of action to prevent/stop pollution of water resources. But the Coalition Government, hell bent on kneecapping the work done by EDO to empower local communities, withdrew their federal funding of $10 million."
The Nationals' agenda
The Nationals virtually control continental Australia: Land, Water, Resources, Infrastructure, Agriculture and Northern Australia. Deputy Prime Minister Barnaby Joyce holds a majority of portfolios, including the reigns of the runaway fugitive gas industry.
Joyce's unpredictability helps mask his inner motives and those of his party. He can be hero and villain. He claims to be "unashamedly pro small business". But if the business (a small farm, for instance) happens to fall in an unconventional gas-mining "play", the conviction politician can switch into gasman. Joyce and his colleagues continue to sail a course generating sustained opposition and outrage from within their heartland. Given the unprecedented number of submissions (22,000+) on the controversial Santos Narrabri CSG proposal, and regardless of the High Court's decision on his citizenship, the Member for New England may be ousted by a tsunami of gasfield-free rural folk.
The Narrabri proposal threatens to be a firm foot in the NSW door for the cabal. Queensland's invading industry targeted areas offering least resistance: a large land grab, state forests and low socioeconomic hamlets. Laying down its transmission pipelines, creeping its way under, between and over the target area — it is a stranglehold. Physically, biologically and chemically changing the living ecosystem into a non-living system; a depleted and contaminated state remains. The EIS won't reveal the total price to be paid.
The gas lobby has all but captured the political leadership, in order to disarm and invade.
Enter huffing, puffing Barnaby Joyce, St George, Queensland, 2004. At the time, Queensland National Party MP Warren Truss was Minister for Agriculture, Fisheries and Forestry in the Howard government. Joyce's NSW ally John Anderson served as Nationals' leader, Deputy PM and Minister for Transport and Regional Services in the Howard LNP government until mid 2005.
Anderson resigned prior to the 2007 federal election, and became chairman of Eastern Star Gas, prior to its takeover by Santos. In 2007, NSW-based Liberal MP Malcolm Turnbull was Minister for Environment and Water Resources, while Warren Truss had moved into the Trade portfolio. Former Queensland Liberal MP Ian Macfarlane, born in Kingaroy, held the Industry and Resources portfolio from 2001-2007 i.e. during the CSG-LNG planning phase. An attempt by Macfarlane to defect to The Nationals in 2015 was rejected by the LNP state executive due to concerns over the stability of the federal coalition.
For long-time observers, questions linger like blowflies around Joyce's pair of Gwabegar properties, purchased in 2006 and 2008 on land covered by an exploration tenement in the vicinity Santos's Narrabri CSG proposal.
Speculation abounds on social media about Joyce's motives. Did Anderson tell Joyce where the gas was? Will Joyce's properties align with the Inland Rail corridor proposed to connect Brisbane to Melbourne? Will the Inland Rail corridor facilitate a gas pipeline? Is the gas from Santos' Narrabri proposal destined for Queensland export?
This is all conjecture and there is no allegation here about the propriety of Barnaby Joyce or his motives. Nonetheless, for a government minister to be seen to potentially benefit financially from government mandated gas permits it is not a good look.
Anderson directed Joyce's election campaign in 2013, after Joyce gave up his Senate seat to sit in the House of Representatives as the member for New England in Northern NSW. When questioned in 2014, by Joyce claimed his Gwabegar properties were up for sale. In 2015, John Anderson presided over the Inland Rail implementation group, while The National's leader Warren Truss in was Minister for Infrastructure and Regional Development. Joyce took over the leadership reigns from Truss in 2016.
In February 2014, it was reported that CSG company donations to the Nationals had risen ten-fold in the previous four years. Thirteen donations by Santos in the previous two years went unreported, as individual amounts were under the $12,100 threshold. Interestingly, Joyce identifies his National Party membership as a potential conflict of interest with his public duties.
When it comes to putting conflicts of interest on the public record, Joyce is a man of few words. On his 20 September 2016 Statement of Registrable Interests, at question 3 regarding real estate, Joyce writes the words "Rural Property" — leaving the location unstated. At question 19, regarding other interests where a conflict of interest could foreseeably arise or be seen to arise, Joyce writes: "Any inter relating interest on rural property, noting none proposed at this point in time". On a Notification of Alteration(s) of Interest form dated 27 March 2017, Joyce adds "Gwabegar" as the location of the rural property. Neither addresses, nor lot on plan details, are provided. In September 2017, a spokesperson said Joyce had not set an asking price for the properties.
Joyce, as Minister for Agriculture and Water Resources, claimed the states overwhelmingly own the issue of CSG development. This not the truth of the matter and rural folk know it. The Deputy PM is seemingly afflicted by cognitive dissonance, indifferent to the concerns, and content for taxpayers to subsidise the largely foreign-owned industry.
Joyce's New England nemesis, former independent MP Tony Winsor, has consistently asked why Joyce hasn't forced completion of the bioregional assessment for the Namoi subregion in the Murray-Darling basin. The Namoi sub-region contains coal-bearing rocks targeted by coal and gas projects — including Santos's Narrabri CSG project. The Australian Government funded study was designed to provide scientific information on impacts to water and groundwater-dependent ecosystems.
Santos GLNG went ahead without baseline methane data, contrary to legal requirements for environmental values information. Scientists from Southern Cross University embarked on field-based research to determine the ground concentrations of methane. Their alarming recordings were aired in April 2013, on the ABC 4Corners program GasLeak!
After dewatering and fracturing had commenced across the Surat Basin, the CSIRO announced it would take on the task of collecting "baseline" methane data. Santos's chief from 2008-2015, David Knox, was appointed to the CSIRO board in May 2016. Knox, who was born in Scotland and migrated to Australia in 2003, was previously the chair of CSIRO's Energy Advisory Committee. Former MP Ian Macfarlane, now chief of mining lobby Queensland Resources Council (QRC), was Minister for Industry and Science, with responsibility for the CSIRO (2014-15). Macfarlane's predecessor at QRC Michael Roche has been working as a strategic advisor at McCullough Robertson Lawyers since February 2017. McCullough Robertson, now Queensland's largest law firm, represents ERM Power Limited, Adani, Peabody Energy and the Queensland Government.
John Bradley, Queensland's environment department director-general during Santos GLNG EIS, was also appointed to CSIRO's Energy Advisory Committee. In mid-2010 departmental officers complained that Bradley was altering their technical comments late at night before sending to the Coordinator-General's department. No comments were received regarding the massive methane emissions, as it was departmental policy not to comment on greenhouse gases. Solutions for massive volumes of CSG contaminated solid wastes were not found. Today, John Bradley is the Secretary of the Victorian Department of Environment, Land, Water and Planning.
In 2011, John Bradley became director-general of Bligh's department of premier and cabinet, replacing Ken Smith. John Bradley and under-treasurer Gerard Bradley received newsworthy payouts from the incoming Newman LNP government in 2012. Ken Smith was sent to London as Queensland's Trade Commissioner for Europe and Agent General for the UK. According to Queensland Treasury's gift register, BG Group gave Smith tickets to the Opera and London Olympics.
Delaying the reality of climate change, in May 2016, Joyce was starting "to wonder whether climate change might really be happening". By June 2017, Joyce was donning a white lab coat in a carbon capture plant in London. The Australian High Commission tweeted the visit. Meanwhile massive fugitive methane emissions from unconventional gas fields in Australia remain unmonitored and understated.
On 27 September, michaelwest.com.au directed the following questions to Deputy PM Barnaby Joyce's office:
With the push to accelerate approval of Santos' Narrabri project and given Mr Joyce's role as Resources Minister, does his ownership of land at Gwabegar west of Narrabri represent a conflict of interest?

According to an article in the Sydney Morning Herald, Mr Tony Windsor is quoted as saying it was well known "there'd be gas under all that country". On 

Monday, the government demanded NSW accelerate approval of the Santos project at Narrabri, north-west of Sydney to ease the gas shortage.

 It is also well known that Mr Joyce had close ties to former Nationals leader, John Anderson, who chaired Eastern Gas before it was taken over by Santos. Does Mr Joyce deny that he knew the likelihood of the existence of gas at the time he purchased the two blocks in 2006 and 2008?
Are these blocks on the market? Where are they advertised? What is price being asked for each?
 Will Mr Joyce's land align with the Inland Rail corridor proposed to connect Brisbane to Melbourne?
 Will the Inland Rail corridor help facilitate a gas pipeline?
 Is the gas from Santos' proposed Narrabri project destined for Queensland export?
 Why hasn't Mr Joyce forced the completion of the bioregional assessment for the Namoi subregion in the Murray-Darling basin?
Alas, no reply, not even as to whether and where Joyce's two parcels of land are advertised.
A timeline – CSG, Joyce and The Nationals
| | |
| --- | --- |
| July 2006 | Joyce purchases first block of land along the Gwabegar-Baradine Road, adjoining the Pilliga West State Forest, for $230,000. Joyce reportedly says he planned to harvest wheat. |
| October 2007 | National Party's former leader John Anderson is appointed chairman of Eastern Star Gas. |
| July 2008 | Merger of the Liberal and National Parties in Queensland, registered by then National party treasurer Barry O'Sullivan, paved the way for CSG across the rural landscape. |
| August 2008 | Santos releases it's Gladstone LNG project EIS terms of reference. |
| September 2008 | Barry O'Sullivan registers Newlands Civil Construction Pty Ltd – a Toowoomba-based construction business servicing the CSG industry. |
| 2008 | Joyce purchases a second block of land at Gwabegar, adjoining the first, for $342,000. |
| Mid-2009 | Santos begins takeover. Santos buys a 20% share in Eastern Star Gas and a 35% stake in its exploration tenure. |
| 2009 | SAS Group forms. |
| 2009 | Local farmer Denis Todd reportedly recalls a conversation where Joyce remarks re his Gwabegar property: "The coal's too deep but there's plenty of gas there." |
| July 2011 | Santos chief David Knox says Santos wants to bring the local community along with its CSG plans in NSW: "The key is to explain to farmers what we are doing and to obtain their feedback." |
| November 2011 | Santos completes acquisition of Eastern Star Gas. John Anderson reportedly made $9 Million out of the deal. |
| 2013 | Joyce exits role as Senator for Queensland to contest the NSW seat of New England. Barry O'Sullivan replaces Joyce as Senator for Queensland in 2014, after being cleared by the State's crime commission. |
| August 2013 | In the midst of mounting public pressure, Joyce reportedly says he's going to sell his Gwabegar land to avoid CSG conflicts of interest. |
| January 2014 | Joyce tells Guardian Australia that the land is still for sale: "Santos has told me they're not exploring for gas on my place… they're on the place next door." |
| February 2014 | CSG company donations to the Nationals had risen ten-fold in the previous four years. Thirteen donations by Santos in the previous two years went unreported, as individual amounts were under the $12,100 threshold. |
| May 2014 | Historic blockade of CSG company Metgasco, by the community at Bentley in the NSW Northern Rivers. |
| 2015 | Metgasco given $25 million by the NSW government in exchange for its CSG licence in the Northern Rivers. |
| 2015 | Inland Rail project is found to be a marginal public investment. |
| Early 2016 | Senate committee inquiry into CSG is ended by PM Turnbull's early election call. Senate committee inquiry into the Establishment of a National Integrity Commission is also halted. |
| May 2017 | Deputy PM Joyce speaks at a SAS Group / Queensland Rural Press Club function about the coalition's commitment to turn the Inland Rail proposal into reality. |
| 2017 | History is made when more than 22,000 submissions are received by the NSW government regarding the Santos Narrabri Unconventional Gas project. |
| September 2017 | Turnbull threatens to withhold GST from States that ban unconventional gas exploitation. |
Coming soon from Simone Marsh: a look at CSG lobbyists and their interests.
Editor's Note: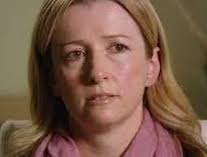 Simone Marsh was a senior environmental analyst with the Queensland Co-ordinator General. After filing her report on the environmental effects of the proposed LNG industry in June 2010, she walked out of her job and was not heard of again in the media until she testified as a whistleblower at the Queensland government parliamentary inquiry into Queensland government administration of Commonwealth government affairs in November 2014.