AI Unveiled: a propaganda service for Defence, big business and the Coalition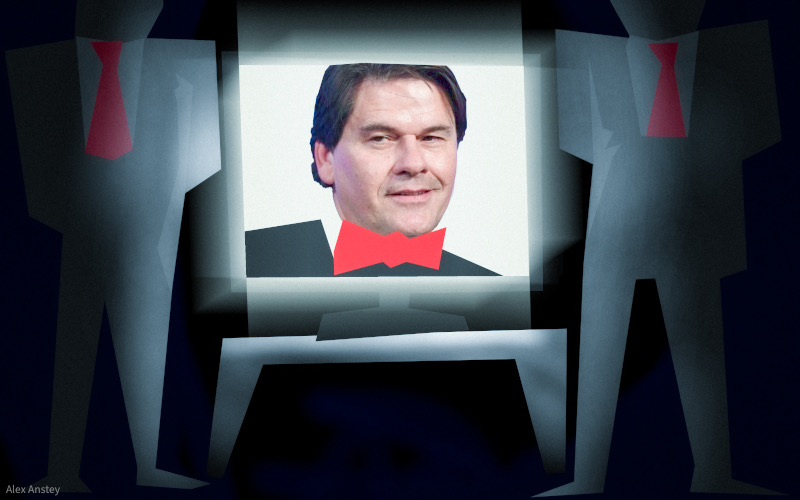 Is AI Group just a front for big business and foreign weapons manufacturers? Michael West reports on the rise of government and business propaganda outfits who are suddenly mute when the subject turns to the delicate matter of who funds them.
"Given the tone of the questions and misspelling of Willox you can list it as "no response"," sniffed Tony the PR man for AI Group.
"Dang!" we muttered … "Willox, Willox, Willox. No "c"!"
And two "ns" in Innes too! This was indeed a grave error, a double-banger, getting the name of a PR guy wrong in an email to a PR guy. Unforgivable!
Albeit unsurprising. Lobbyists are famously taciturn when it comes to the subject of their own affairs, even as their views are plastered weekly across national media.
Our questions were about who funded them and how much of their hefty $72 million in annual revenue comes from big business, multinational weapons makers and the Government itself.
These questions are important because AI Group and other lobbyists such as the Australia Strategic Policy Institute (ASPI) are sermonising constantly about the way governments and everybody else should be conducting their affairs.
ASPI too is largely funded by foreign defence contractors and the Federal Government. It was little surprise therefore that, hard of the heels of Prime Minister Scott Morrison's urgent yet vague warning earlier this month that Australia was the victim of menacing cyber attacks, it was ASPI which promptly named China as the culprit and affirmed the urgent nature of the unnamed threats.
"Independent" think-tank ASPI behind push for more defence spending rakes in advisory fees
Looking at the 2019 financial statements for AI Group, which you will not find on its website, the "peak employer organisation" made $14.3 million from Federal Government contracts last year, which rather helps explain why it is rare to see any criticism of government policy, other than a spot of whining at decisions which do not favour big business enough.
It is by no means alone in this. The Big Four consulting firms Deloitte, EY, PwC and KPMG are in the same boat, reeling in some $700 million in fees annually by consulting to the Government.
Dear ABC @RadioNational, Chris Richardson looks like a good guy but you omitted to tell listeners this morning – after Chris said Govt was doing a great job on the economy – that the Govt has paid his firm Deloitte at least $477M in the past 5 years #auspol

— ????Michael West (@MichaelWestBiz) June 21, 2020
On top of its taxpayer take, AI made $38 million from "consulting, management services and training businesses". So, not only is AI a lobby group but it is also is running businesses for profit, even a law firm while it pays no income tax.
This self-appointed not-for-profit (NFP) is sitting on cash and liquid assets of $76 million and it notched up income of $72 million last year. What did it spend it all this money on?
Some $55 million went on employees. The next biggest item was "Communications" at $5.6 million. They do do a lot of communicating and when it comes to having their voice heard in mainstream media, AI – and particularly its chief executive – Willox are slick operators, perhaps the best in the business lobby.
But unlike the Business Council of Australia, the Minerals Council, and think tanks such as the Sydney Institute and the Institute for Public Affairs (IPA), they actually get large government consulting deals as well as running profitable businesses.
In this, they are similar to the NSW Business Chamber, which boasts revenues of $237 million a year, also runs a law firm and vocation businesses and is even a registered charity.
NSW Business Chamber: there's big money in fighting unions … for charity
The NSW Chamber has a far lower public profile and does tend to represent smaller businesses than AI. The notes to the AI accounts show it owns 100% of Australian Industry Group Training Services Pty Ltd, Ai Group Legal Pty Ltd, Confectionery BTW Pty Ltd and Australian Industry Group Graduate Employment Pty Ltd.
And the two well-heeled "NFPs" also turn up in court to fight the unions on wages and conditions cases. Both have fought against paid leave proposals for victims of domestic violence.
There is good money in it. The 13 AI executives (KMP) took home an average of $380,000 each last year. So they should be getting their financial statements in on time.
No doubt they are worth the money for their backers though. The question is whether taxpayers should be subsidising lobby groups who are fronting causes for multinational companies who are trying to force the wages and conditions of their taxpaying employees lower. We are talking about corporations such as the $100 billion American confectionary juggernaut, Mondelēz International. This press release from Innes Willox:
"Today and tomorrow the High Court of Australia will hear the appeal by Mondelēz International and the Minister for Industrial Relations against the split decision of the Full Federal Court in the Mondelez v AMWU case. The case relates to the meaning of the expression '10 days of paid personal/carer's leave' in section 96 of the Fair Work Act and has major implications for businesses that have employees who work more than 7.6
"Mondelēz is being represented in the High Court proceedings by Ai Group Workplace Lawyers, Stuart Wood QC and Dimitri Ternovski of Counsel," Mr Willox said.
Mondelēz has been engulfed in deforestation scandals when an NGO found three years ago that a large amount of the cocoa used in chocolate produced by it and other major chocolate companies had been grown illegally in national parks and other rainforest protected areas in Ivory Coast and Ghana.
Then there is the work against domestic violence leave.
"Paid domestic violence leave is extremely uncommon internationally," said Mr Willox in an AI press release. "The only country that is known to have paid domestic violence leave at a national level is the Philippines, but the entitlement is not well-known or well-enforced.
"Only a minority of enterprise agreements include domestic violence provisions. These agreements contain a wide variety of different arrangements, leave and non-leave. Most of those that contain leave entitlements contain less than 10 days of leave, with many providing unpaid leave entitlements, or access to existing personal/carer's leave entitlements.
"The ACTU's "one-size-fits-all" claim is not appropriate," Mr Willox said.
Nobody would begrudge Willox and other lobbyists the right to their opinions. Again, the questions are, why are taxpayers subsidising AI's profitable businesses and why are these things never disclosed in their prolific media appearances?
The left of politics too has its think tanks which tend to be faithful to the political creeds of either the Greens or Labor. Again, unlike some of the Coalition's flag-wavers such as AI, ASPI and the NSW Business Chamber they don't tend to enjoy lavish Government contracts, which are clear conflicts of interest.
The final point of disclosure is that in recent years, AI has increasingly represented Defence contractors. This is a further area for public disclosure as Defence spending has gone through the roof under the present government.
There is no breakdown as to how much funding comes from these multinationals. However, they have been recruiting and the new National President of AI is Thales Australia CEO, Chris Jenkins. If AI decide one day to be transparent and actually answer questions put to them rather than pontificating to unwitting types in mainstream media, we may find out how much the Parisian defence contractor Thales and other military industrial corporations are contributing to its cause.
---
Author

Michael West

Michael West established michaelwest.com.au to focus on journalism of high public interest, particularly the rising power of corporations over democracy. Formerly a journalist and editor at Fairfax newspapers and a columnist at News Corp, West was appointed Adjunct Associate Professor at the University of Sydney's School of Social and Political Sciences. You can follow Michael on Twitter @MichaelWestBiz.

Michael West established michaelwest.com.au to focus on journalism of high public interest, particularly the rising power of corporations over democracy. Formerly a journalist and editor at Fairfax newspapers and a columnist at News Corp, West was appointed Adjunct Associate Professor at the University of Sydney's School of Social and Political Sciences. You can follow Michael on Twitter @MichaelWestBiz.