Adam Bandt on war powers reform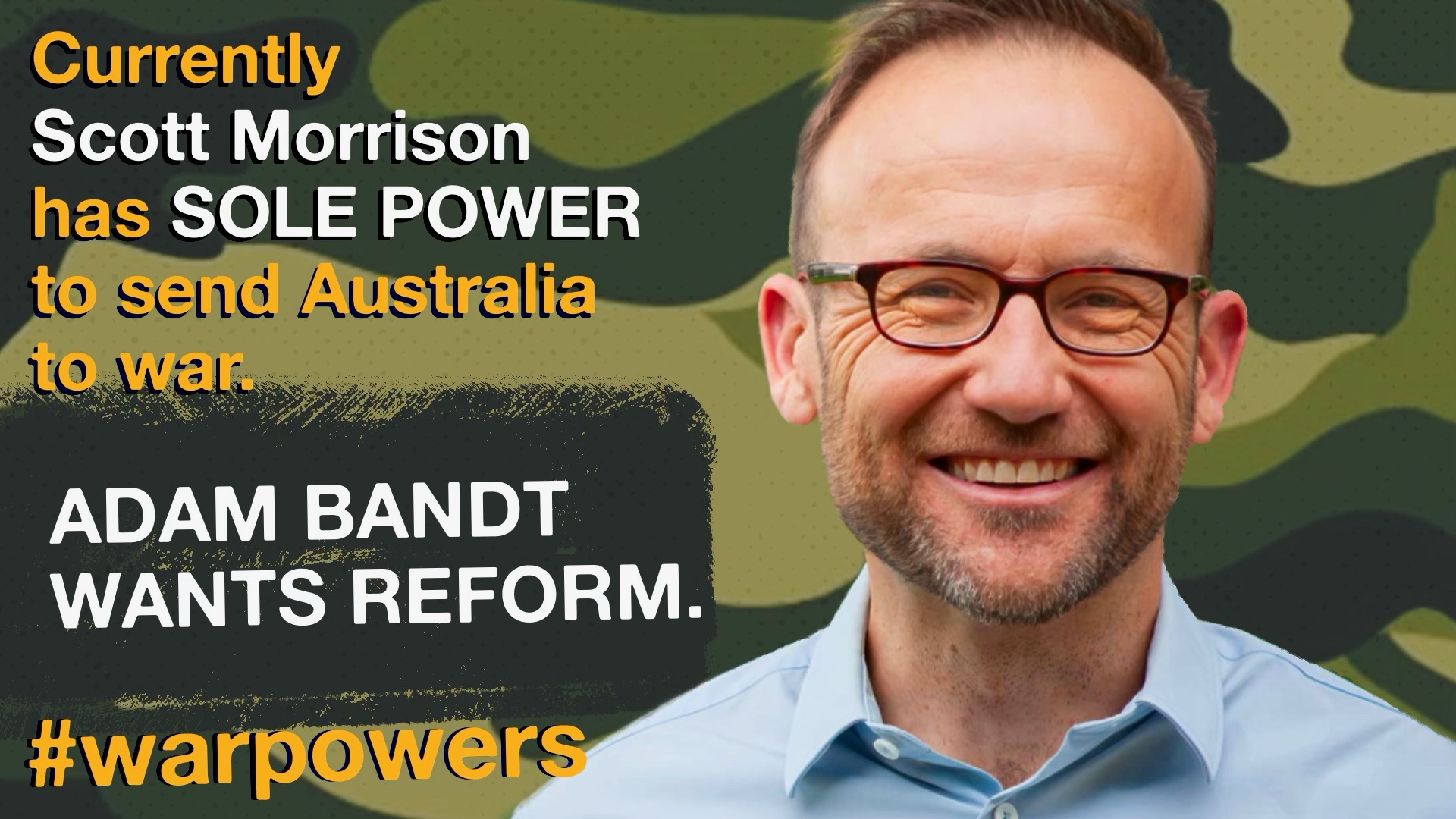 Adam Bandt wants reform.
Leader of the Australian Greens, Adam Bandt, moved a bill in February this year in the lower house to require Parliamentary approval before Australian troops are sent to war.
"Australia must join other advanced nations like the United States, Germany and Sweden that protect against unilateral decisions by the government," Mr Bandt said.
"The people's representatives must be able to fully and openly debate whether to send our troops to war or keep them there."
---
Author

Tasha May

Natasha graduated with an undergraduate degree in English literature from the University of Cambridge in June 2019 and is currently studying a Master of Journalism at the University of Technology Sydney. Natasha's Twitter handle is @tasha_tilly

Natasha graduated with an undergraduate degree in English literature from the University of Cambridge in June 2019 and is currently studying a Master of Journalism at the University of Technology Sydney. Natasha's Twitter handle is @tasha_tilly