ABC Country Hour – mouthpiece of Liberal National Party and rural elites?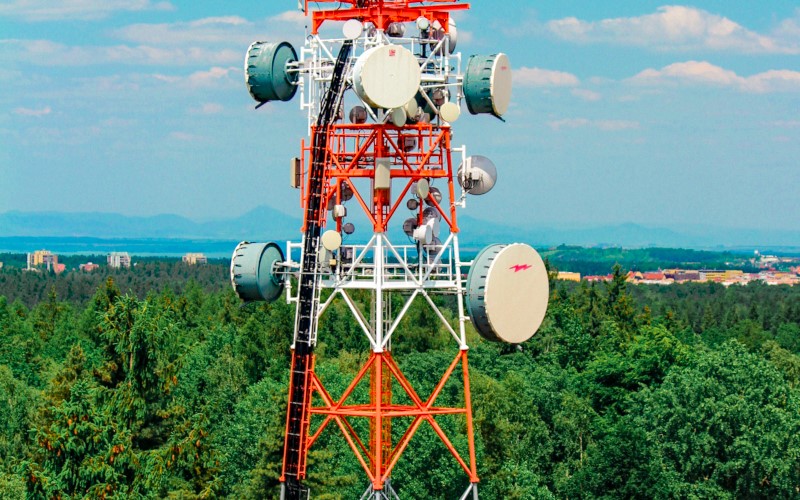 ABC Country Hour is marketed as the "voice of the bush"; but whose voice and whose bush? Brian Burkett, Dr Lisa Waller and Emma Mesikämmen investigate how Country Hour does the bidding of the Liberal and National Parties and their powerful friends while glossing over the likes of climate change, indigenous issues and the #watergate scandal.
At its 2018 federal party conference, the Liberal Party supported a motion to privatise the ABC, with the exception of its Rural Department. It was exempted on the grounds it works in the 'national interest'.
A detailed look at the Rural Department's flagship program and the ABC's longest running radio program, Country Hour, shows just why the right of Australian politics is so supportive of the Rural Department.
Our detailed research has revealed that Country Hour continues to boost the views of the Liberal and National party powerful backers among the rural lobby groups and the Liberal and National parties on topics such as climate change and land-based regulations.
This is especially the case with its Queensland edition, where you can still hear the phrase 'climate variability' being favoured where 'climate change' seems to be the meaning intended. (All of regional Australia is serviced by regional ABC stations that broadcast Country Hour – the self-described 'voice of the bush' – at noon on weekdays.)
The relationship between the Nationals (formerly the Country Party) and ABC Rural was described by a former manager of the ABC Rural Department in the documentary Voice of the Bush: A history of ABC Rural:
"Quite frequently there were attacks on the Rural Department (now ABC Rural) from within the ABC. The Department was defended staunchly by having access to the National Party and elsewhere to influence them to go and talk to ABC management."
Particularly illumination of this strong relationship is revealed in an examination of how Country Hour across four states reported on the infamous Menindee fish kills and the #watergate scandal.
Menindee fish kills
The first two fish kill events occurred on 15 December 2018 and 6 January 2019. An Australian Academy of Science inquiry found there was not enough water in the river system to avoid catastrophic outcomes partly due to ongoing drought, but also excess water extraction upstream as the key factor.
The fish kills were covered extensively by all the mainstream media, including the Guardian, the Sydney Morning Herald and The Age. Yet just one story ('a lean season looms for cotton') on the deaths was broadcast on Queensland's Country Hour during our two-week study period. NSW's Country Hour broadcast 18 stories, and Victoria five.
Moreover, the voice of Cotton Australia CEO Adam Kay dominated Queensland Country Hour's only story. He blamed the drought, and there was no mention of climate change. Kay said:
When it rains, there's sort of big floods, and when there's not, the river dries up."
The Country Hour host steered the conversation away from the fish deaths to focus on the Queensland cotton harvest, emphasising the effect of drought on cotton harvests rather than on the natural environment. The state of the river was framed as a problem for agriculture, rather than the fish.
Watergate scandal
In the #watergate controversy Barnaby Joyce approved the purchase by the Commonwealth of overland flow water from a Queensland irrigation farm to the benefit of unknown beneficiaries of a Cayman Islands company – a company of which Cabinet minister Angus Taylor had been a director.
The mainstream media generally covered this story extensively, with the federal government and the big irrigators coming in for significant criticism. Yet ABC's national rural reporter Kath Sullivan took to the ABC's rural channels to provide a strong counterpoint to the mainstream news commentary.
Similar to the phrases used by government spokespeople, the ABC reporter characterised the water purchases as old news, nothing to see here, no offence has been proven so why have an inquiry? For example:
 "We certainly knew about the deals, they were made public, our colleagues in Queensland reported on the deal when it first occurred in 2017 so it is a bit difficult to see what Labor is trying to pin or what specifically it is suggesting has gone wrong."
And
"and now this call for an inquiry into a deal which at this stage it doesn't look like that anyone is alleging that anything illegal went on."
Further, the ABC reporter seemed to suggest it was the Murray-Darling Basin Plan, not politicians, who were responsible for causing the scandal:
"This is essentially how the plan is to work if it is ever going to work … Sure, the idea of giving taxpayer funds to a company with links to the Cayman Islands stinks, but this is essentially what happens under the Murray-Darling Basin Plan … There's certainly no allegation from the major parties that anything is wrong."
Meanwhile, the host of Country Hour South Australia on Wednesday 24 April pitched to listeners on whether controversial water buy backs were just a pre-election 'political football'.
Said host Deb O'Callaghan:
"Should topics like this Murray Darling buyback be popping up during the election or do you think they are taking the focus from the real issues for you… I've been talking to a few people today who are a little sick of the political football that the Murray Darling basin is at the moment…"
Host reads text:
"water questions are just another Labor party beat-up – that's Mark from Barmerah."
As #watergate dominated mainstream headlines during the week beginning 21 April 2019, the Queensland Country Hour programs on 24 and 25 April dedicated nearly all the program to reporting on recreational, social and cultural activities, including the World Polocrosse Championships and Anzac Day commemorations.
It did not solicit or broadcast a single text or call on the topic from listeners, in stark contrast to the NSW edition, which aired 26 such calls/texts.
Queensland 2020 election aftermath
In its first program after the November election Country Hour indulged in what could be described as push polling questioning. For example, its presenter encouraged listeners to agree that 'the bush' won't be as well represented by Labor as it would have been by the Liberal National Party and asked listeners what they needed to "fear most" from the Labor government:
Keep in mind that Labor has significant support in regional and rural areas, given that Labor, combined with Katter Australia Party's three seats, won most of rural and regional north Queensland.
Country Hour host:
"Labor lost a seat in … Brisbane to the Greens. Will that mean Labor's focus will be even less on regional areas [and] instead on trying to appease those voters who ticked the Greens box? … Should people in your electorate be concerned about the ALPs stance on environmental management and regulation of farmers?"
And:
"What do regional Queenslanders need to fear most now that Anastasia Palaszcuk has made history by being re-elected for the third time?"
Indigenous coverage
The many complex political and cultural claims of First Nations people are noticeably absent on Country Hour. There are exceptions including the predictable tropes – such as bullcatching or trainee ringers.
In the face of strong protest from the Queensland National Parks Association, in November 2020 Queensland beekeepers were granted continued access to national parks for another 20 years. The Queensland Country Hour host appears to celebrate the 'victory' of this lobbying campaign:
"Congratulations to Jo Martin secretary of the Queensland Beekeepers Association – hives on national parks, a mainstay for 20 years."
Missing, as usual on Country Hour, is any voice from First Nations people who are excluded from commenting about their ancient estates. In other research, we have argued that Country Hour perpetuates a terra nullius idea, with audiences unlikely to hear stories of Indigenous histories of land theft and massacres by white invaders or stories of Indigenous people(s) aspiring to get country back and so on.
One of our datasets included an analysis of all Country Hour stories in all states for the week of 6 August 2018 and analysis of Country Hour Queensland during the month of November 2017.
The data reveals that powerful peak bodies such as Agforce Queensland and mineral resource councils, as well as government departments, politicians and "third, fourth and fifth generation' non-Indigenous graziers and 'rural producers' dominated the story count.
For the 2018 national dataset, 268 stories referred to these peak bodies and producers; just two reports gave Indigenous organisations or individuals the same opportunity.
As for the 2017 Queensland Country Hour, there were 82 instances of non-Indigenous voices and 0 in the Indigenous category.
Voices of lobby groups and broadcaster are as one
Country Hour is where the voices of the lobby groups and rent-seekers and broadcaster appear to all become one.
Consider this quote from a director of the ABC Board and Chair of Agforce Queensland Georgie Somerset, appearing to sound more like LNP's George Christensen:
"Regulation is choking agriculture … they are not science and fact based."
Before Queensland's November 2020 election Country Hour broadcast a series of 'special features'. The audience was told the features focused on "the issues that people on the land want addressed by politicians".
The features combine with regular stories to evoke a strong 'anti-regulation' flavour that could have come straight from the policy demands of the business advocacy groups.
Issues included drought preparedness and water security leading to a call for more dams.  A central Queensland grazier and cattle president of Agforce characterises infrastructure development (in particular a nearby large meatworks project) as being stalled because of 'red tape' and regulations. The chair of Canegrowers is reported as calling the 'revved  up reef regulations a bridge too far in red tape and government interference in everyday farming operations'.
Meanwhile other issues were either not discussed or glossed over:
actual climate change and its impacts (as distinct from 'climate variability', 'drought preparedness' or 'water security')
how climate change is affecting the future of coal mining towns, ports and regions,
the Great Barrier Reef and the many regional communities that depend on it for tourism,
First Nations' views on land and sea (homelands, cultural heritage, native title, sovereignty, frontier wars),
voices of scientists and academics who are not in the employ of an industry sector or lobby group.
While it continues to normalise all manner of questionable activity and profit-taking in the rural space Country Hour will be doing the bidding of its influential supporters. This may keep it safe from being privatized but it comes at a cost to the social and natural environment as well as the credibility of the ABC.
Dr Lisa Waller is Professor of Digital Communication in the School of Media and Communication, RMIT University, Australia. Her research investigates how the news media shapes society, from Indigenous Affairs, to its roles in rural and regional communities and the justice system. Lisa is the author of two recent books: Local Journalism in a Digital World (Palgrave Macmillan) and The Dynamics of News Media and Indigenous Policy in Australia (Intellect).
Dr Emma Mesikämmen is Honorary Associate in the Department of Politics, Media and Philosophy at La Trobe University. She is interested in researching power relations in media discourse as well as the relationship between journalism and social change. She has worked as a print journalist in Finland.
---
Author

Brian Burkett

Brian Burkett is an independent researcher and writer who has published critical analysis of the ABC's long running Country Hour program. His research and interests are currently directed towards further analysis of how public media serves the interests of powerful elites by producing a narrowly defined discourse which normalizes their use of the rural space in Australia.

Brian Burkett is an independent researcher and writer who has published critical analysis of the ABC's long running Country Hour program. His research and interests are currently directed towards further analysis of how public media serves the interests of powerful elites by producing a narrowly defined discourse which normalizes their use of the rural space in Australia.